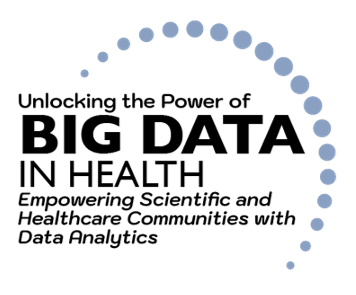 Abstract Submission Guidelines
The 2024 Conference Planning Committee invites you to submit abstracts for oral and poster presentations at the 5th Annual National Big Data Health Science Conference, to be held February 2-3, 2024, in Columbia, SC. Authors will have the option of publishing their abstract in the 2024 Conference Proceedings (with Biomedical Central, a part of Springer Nature) at no cost.
Abstract Submission Deadline : December 4, 2023 | By COB
Abstracts may be submitted for
In-Person Poster Presentations (Presenter will hang their poster in poster hall during a designated hour and engage in Q&A with an in-person audience)
15-Minute Oral Presentations (Presenter will be assigned to a relevant breakout session and will deliver a 15 minute in-person oral presentation)
Virtual Poster Presentations (Presenter will upload their poster and an optional video presentation to the conference app, Whova. Presenter will not have access to conference sessions. This option is intended only for individuals out of state, or abroad, who cannot travel to this in-person conference. Justification for this option is required)
All abstracts must be responsive to the conference theme "Unlocking the Power of Big Data in Health: Empowering Scientific and Healthcare Communities with Data Analytics". Regardless of presentation format, abstracts may be research-based or program-based.
Research-based abstracts
Research-based abstracts describe empirical studies or methodological studies. They may focus on data or data analytics in the following areas among others
Electronic health records
Social media data
Genomic data
Geospatial data
AI for sensing and diagnosis
Program-based abstracts
Program-based abstracts must describe problems or lessons learned from program development and implementation or policy issues related to Big Data analytics and their application in health science research in the following areas among others
Infrastructure and capacity development
Professional development
Community/industry engagement
Academic training
Abstracts must be structured according to the below requirements. Only structured abstracts will be considered for acceptance. If your abstract is not properly structured, the selection committee will request you modify it before consideration.
For research-based abstracts, the following sections must be included in your submission,
Study Objectives (hypothesis or a description of the problem)
Methods (key descriptions of study design, data sources and data analytics)
Results (specific results in a summarized format)
Discussion (brief comments, conclusions and implications)
For program-based abstracts, the following sections must be included in your submission,
Issues (short statement of the issue or issues that the abstract addresses)
Project (brief description of the project, program, experience, service or study and its results and findings)
Lessons learned (summary of the lessons learned and their implications)
Other Abstract Requirements
Abstracts must be submitted in Word
Abstracts should be no more than 500 words single spaced.
Authors first name and surname should be included, with the corresponding author's name underlined. Authors' names should be separated by a comma. An email address must be provided for the corresponding author.
Where there are multiple affiliations, a corresponding number must be entered after each author's name in superscript (e.g., First Last1, First Last2). Affiliations should include department, institute, town, country. Affiliations should be listed in a separate paragraph

in the order used against the author names and show the appropriate superscript number (e.g.,1Department, Institution, Town, State, Country2  Company, Town, State, Country)
Abstract may include up to 10 references in Vancouver style. All references should be cited out consecutively in-text, using numbers in square brackets (e.g., [1]).
Abstracts may include up to two figures/tables/images in total. All tables must be included in an editable format using the "table function" in a word processing program. This is to ensure the columns of data are kept aligned when the file is sent electronically to the publisher. No color or shading should be added in a table. All figures/tables/images should be numbered with a short descriptive title and should be included in the document where they are to appear. Titles for figures should be included in the text document, not as a part of the figure. All figures/tables/images should be cited/called out in the text.
Abstracts must be submitted in English.
Abstracts must not have been published or presented previously. For full guidance see, Plagiarism and copyright guidance.pdf
Maximum of two first authored abstracts per delegate (delegates can be co-authors on multiple abstracts).
Submission of an abstract constitutes a commitment by the author(s) to present it if accepted. Failure to present, if not justified, will jeopardize future acceptance of abstracts.
The presenter is responsible for all expenses associated with the submission and presentation of an abstract (e.g., registration, travel, etc.).
An example abstract may be found here, Abstract supplements – Guidelines for Authors.pdf
The deadline for submission is December 4, 2023 by COB
Notification emails about acceptance of abstracts will be sent by December 15, 2023.